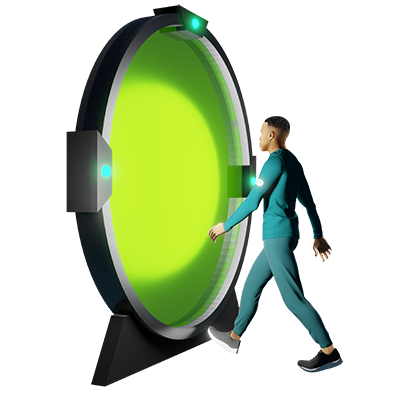 We are developing a global, blockchain-based ecosystem for the entire sports world. In doing so, we are oriented long term and the will to achieve real impact. We are convinced that this is only possible with a future-oriented, technology- and sports-savvy team, with people who want to use their potential and develop it in the long term. We are happy if you are willing to be part of the SoccerCoin family!
Why working for us?
There are a number of good reasons why we would like to welcome you to our team:
With us, you will work in an absolutely future-oriented technology environment with enormous potential.
We are at the beginning of a company development that is oriented towards the long term.
We operate globally and multiculturally, just like the sports world itself.
As part of our team, you will have contact with top international technology experts as well as well-known personalities from the international sports world.
You have the opportunity to help developing the company and make it grow.
If these reasons are relevant to you, we will look forward to receiving your application!
Hiring process
Finding the right person for a role requires a thorough selection process. After receiving your application via the actual available job offers or via the application form we may require a personality assessment, a video and/or in-person interview, an assignment or even a job simulation.
We are offering the trial period during which both of us can find out, if we really match in terms of spirit, culture and expectations. As we agree to do so, we are more than happy to work together on the long term to achieve outstanding results and to change the world making it a better place.
You can follow up on the status of your application by contacting us via email: career@soccercoin.io
Any questions?
We will be happy to help you and will process your request as soon as possible.